NEW STUDENTS AT iUP
How teachers at iUniversity Prep adapt with so many new students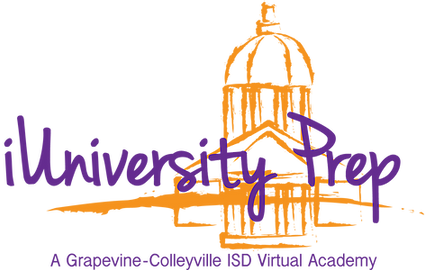 Due to the COVID-19 Pandemic the possibility of online learning has become more appealing to many students. The pandemic, along with many other variables has led to an increase in students at iUniversity Prep this year. New students have many benefits but can also create some challenges for teachers. I interviewed a few of the staff members here at iUP to ask them how they've had to adapt with so many new students. 
Jen Carlin has been teaching here at iUniversity for 2 years and it is her 23rd year as a teacher overall. When talking about the adjustment from brick-and-mortar to virtual school, she said, "It requires you to have relevant and intriguing topics. I'll normally make my live lessons applicable to the other lessons in Connexus to make sure that students are staying actively engaged. Some students have a lot to say while others would rather listen and reflect on others opinions silently and that's ok." 
Making sure that every student is understanding the material and staying engaged can be difficult at times, especially through a computer, but the teachers here are able to use the many resources available to them to help. Steven Rains has been teaching here at iUniversity Prep for 3  years as well and he says, "In my live lessons there is a Q&A chat box that allows students to send me questions privately if they don't feel like posting it in the main chat for everyone to see." This allows Mr. Rains to make sure that all of the students are understanding the material, and if not they can always reach out. He also divides students up in different chats either based on their birth month or the letter of their name so they can get a chance to work in smaller groups. There are many tools here at iUP that the teachers utilize all throughout their live lessons. 
In my final interview, I talked to a teacher who has started off her 1st year at iUniversity with a lot of positive experiences. Amy Briggs previously came from a brick and mortar school and had nothing but positive things to say about working here. I asked her what she thinks makes iUP appealing for so many new students and she responded, "The strong relationships with both teachers and students. The teachers here will do almost anything to help you and really want what's best for our students. " Both the teachers and students here have achieving expectations and that makes iUniversity stand out from other schools. Both the staff and students love being here and iUP provides an environment that wants what's best for the students while also providing flexibility.
Overall, having an increase of new students here at iUniversity has been a positive experience for both the staff and kids.