Dancing for the Stars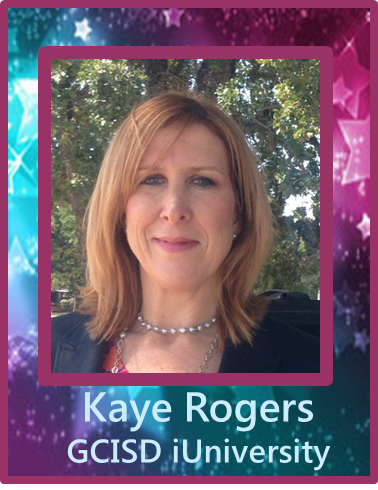 Words from Dr. Rogers: "I am honored to be the GCISD local celebrity in the Dancing For The Stars Fundraising Event.  Although I am not a dancer I am always willing to step out and help raise money for the GCISD Education Foundation.  The Education Foundation awarded iUniversity Prep several grants this past year and if it weren't for them we would not have iHoot this year.  We truly are lucky to have the support of such an incredible team at the Education Foundation in GCISD.  I hope everyone will reach deep and donate to Dancing For The Stars event. "
Dr. Rogers, is helping to raise money for the GCISD education foundation. She is tied with Mr. Chris S. So help Dr. Rogers, help the GCISD. Come buy tickets to watch the shows, or you can make a donation, or even become a sponsor. Also Dr. Rogers' needs votes. Every vote equals $1, So please do what you can, to help the GCISD foundation. Plus, the Pride with the most votes towards Doctor Rogers wins, and gets their own special prize. So vote, vote, vote. The deadline is February 28th.
http://www.colleyvillerotaryclub.com/DancingfortheStars/CelebrityDancers/tabid/84/Default.aspx
---
Here is the link to vote for Dr. Rogers, to become a sponsor, to make a contribution, and to buy tickets.