A LOOK INTO SAGU
Why Southwestern Assemblies of God just might be the university for you!
Hang on for a minute...we're trying to find some more stories you might like.
Southwestern Assemblies of God University, otherwise known as SAGU, is a Christian university in Waxahachie, TX. As their mission statement says, Southwestern Assemblies of God University "exists to equip students spiritually, academically, professionally, and cross-culturally for their God-given careers and callings".
SAGU has occupied its lovely 70-acre campus since 1943. Three Bible schools merged to form Southwestern Bible Institute. The first, Southwestern Bible School, was established at Enid, Oklahoma in 1927 under the leadership of the Reverend P. C. Nelson. The second, Shield of Faith Bible School (containing a Bible school, a grade school and a high school), began at Amarillo, Texas in 1931 under the direction of the Reverend Guy Shields. The third, Southern Bible Institute (operating in conjunction with the Richey Evangelistic Temple), began at Goose Creek, Texas in 1931. It was started by Rev. J. T. Little in Trinity Tabernacle and later moved to Houston in 1933. Shield of Faith moved to Fort Worth in 1935. In 1940, a merger brought Southern Bible Institute to Fort Worth. The Texas District Council of the Assemblies of God took ownership and direction of the newly formed South Central Bible Institute. The school in Enid then merged with South Central in 1941, at which time the name was changed to Southwestern Bible Institute. In 1943, the Institute moved to its present facilities in Waxahachie, Texas.
During the 1944-45 school year a junior college curriculum was added to the school's program and soon accounted for about half of its enrollment. By 1948 SAGU received accreditation with the American Association of Bible Colleges as a charter member.
SAGU, along with being an amazing school for any student to get an education in a healthy, Christ-centered environment, has so many opportunities to get involved and see their beautiful campus. Several times a year, they have an event called "Campus Days" where students grades 6-12 can come for free and stay in the dorms there. Students can get campus tours, watch sports events, play games, and enjoy a chill block party in the courtyards. Besides that, SAGU is often the host for the North Texas Assemblies of God District's events such as Fine Arts, Converge Youth Convention, and other amazing events for students in the district!
SAGU is such a welcoming place and feels like home for me. I've gone to just about every event you can imagine there, and having an alumnus for a sister has its perks. At SAGU, your peers are your family. I've never seen such an amazing, friendly environment in all the campuses I've visited. Despite being a Christian university, SAGU doesn't just offer ministry degrees. You can become a certified teacher, get into nursing or law, major in business, or take just about any degree plan you can imagine a secular school would have.
If you're a Christian youth looking for a healthy environment to get an amazing education, I would strongly encourage you to come to SAGU. It's my top choice for university once I graduate and I'm looking forward to properly joining the Lion family!

About the Writer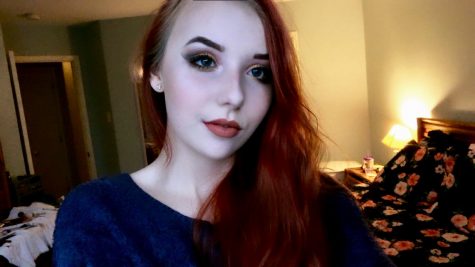 Denise Soerens, Editor-in-Chief
Hello! I'm Denise "Nisi" Soerens, and I am a Senior at iUniversityPrep. I love writing, reading, and am so very excited for another great year with...